Press releases, publications, videos and images.
---
We are proud to present our first explainer video!
The basics of tissue engineering explained simply in 100 seconds.
▶ Click here to watch the video!
Lookout for updates:
More videos will follow!
---
We are pleased to announce a recent publication on our work in Scaffold-Needs:
Crowe, J. A. and El-Tamer, A. and Nagel, D. and Koroleva, A. V. and Madrid-Wolff, J. and Olarte, O. E. and Sokolovsky, S. and Estevez-Priego, E. and Ludl, A.-A. and Soriano, J. and Loza-Alvarez, P. and Chichkov, B. N. and Hill, E. J. and Parri, H. R. and Rafailov, E. U.
Development of two-photon polymerised scaffolds for optical interrogation and neurite guidance of human iPSC-derived cortical neuronal networks
Lab Chip, 2020, Advance Article
▶ https://doi.org/10.1039/C9LC01209E
The paper was published under open access.
---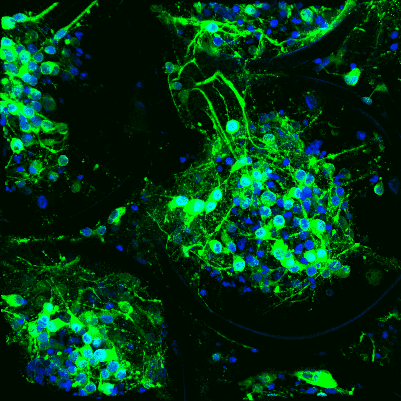 ---
Scaffold-Needs logo